Taking care of your Graco Machine
Graco spray machines are purpose built and made with the highest quality parts. However, just like any complex machinery, we ask a lot of them and they need cleaning, servicing and maintaining to keep them running as well as they should. Just like your car or van, if you treat these machines well, they will last a long time and continue to do what you need. They are a significant investment, so are worth taking care of.
Fortunately, with our Graco certified service and repair centre, we are here to help and ensure you get the most out of your machine, job after job.
If you have any problems with one of your Graco Machines, or are just looking to do some preventative maintenance, you can either call your local Rabart branch, or the Spray Centre directly.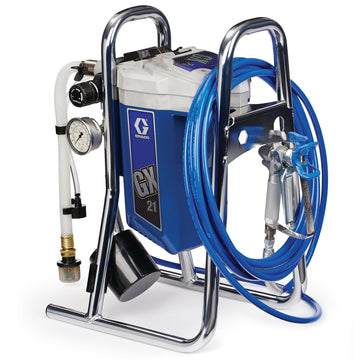 Servicing
Our Graco servicing includes the following.
Packers on the piston replacedAll filters (3 on a machine) replacedMotor cleanedFans cleanedMachine testedCasing cleaned (if not too dirty)
Servicing does not include a "full" clean. If you require a thorough clean of the machine externals, this will be charged at £55 an hour, and may only be possible by prior arrangement. It may delay the return of your sprayer as services are prioritised over cleans.
A Graco sprayer service cost includes packers and filters, and does vary on the sprayer model.
Please contact the Spray Centre, or your local Rabart Branch for a quote.
Enquire about a service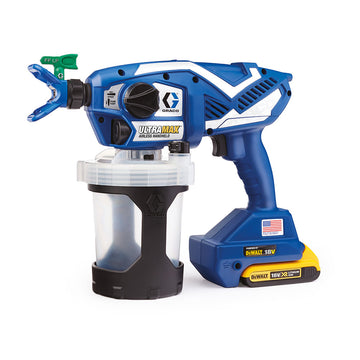 Repairs
If your Sprayer isn't working and you think it requires a repair, as with servicing, please contact your local Rabart branch or the Spray Centre directly. If, following our assessment of your sprayer, you decide not to proceed with a repair, there is a £55 assessment fee. If a part that needs replacing is within warranty with Graco (and you can provide proof of purchase within the warranty period), your repair will be free of charge, and there is no assessment fee.
If your machine is not within warranty, we will provide a quote for the required repairs, including parts and time. We aim to get this to you within a couple of days from receipt of your machine to Cwmbran or Plymouth
Time is charged at £55 an hour, with a minimum of 30 minutes.
We can repair 99% of machines, having had just 2 unrepairable machines over the years.
We are not able to repair hydraulic or pneumatic elements on models which include these parts.
We aim to have your machine repaired and back to you within 7-10 working days. However it can be longer if a part is not in stock. We will keep you notified of expected lead times.
It is nearly always worth repairing your Graco sprayer (or alternative brand!), so even if you think it has done it's last – please get in touch with us and we can see if we can get it working again for you.
ENQUIRE about a Repair

Graco certified service and repair centre.
Graco invented the first portable airless paint sprayer over 60 years ago, and they've been innovating ever since to deliver the highest performance and maximise productivity.
Graco airless paint sprayers are designed and built in the United States of America, using the highest quality parts and backed by an industry leading warranty.
All Graco sprayers are 100% factory-tested and field-proven, so you can be sure your money is going towards the best professional paint sprayer you can purchase.
There are Graco sprayers suitable for small residential work up to the biggest commercial projects – so there are suitable options for a decorator to the largest contractors.
Our very own Graco expert, Paul, says choosing the right machine is "all about what you want to do, and how often you want to do it". We're here to help you pick the right equipment for the work you're doing, and how frequently you need to use it.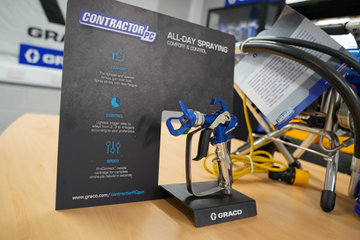 Graco offers fantastic warranties on their products – because they have confidence in their quality and longevity.
Graco Warranties
Graco does not cover wear items; tips, filters, sleeves, rods, packings, repair kits, seats, balls, brushes, dies. Components not manufactured by Graco are covered by their own warranties; gasoline engines, hoses, water pumps and batteries. All Graco products are covered by a one year warranty period against manufacturing defects. Consult their "Blue Book" (form no B0170) for complete detailed information on Graco's policies (warranty, freight, returns etc).
DOWNLOAD WARRANTY COVERAGE