Rabart Colour Consultants
We have our very own made to measure service and we have colour consultants to assist you with your dream home in our Merthyr Tydfil store, our Cardiff Store (T/A W. J. Gardner), our Bath Store (T/A Davies of Bath) and our Redruth store. Just pop in with your ideas and wish list and we will do our best to help you achieve your ideal home.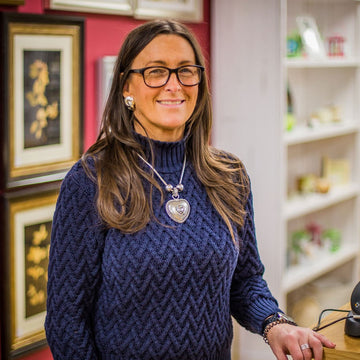 Merthyr Tydfil
Nicola
My name is Nicola Foulkes and I am 39 years young, (or some where around there). I am the Paint/Paper/Colour Consultant at Rabart Decorating Centre in Merthyr Tydfil. I come from a retail background of around 30 years plus, with knowledge in colour trends, sales and I have excellent customer service skills. I have always managed mens/womens clothing boutiques, mostly based in Cardiff City Centre, I love fashion and design and my knowledge of colour is extensive, even if I do say so myself.

Out of work I take great pride in keeping fit and healthy by way of cycling, walking and eating healthy (well most of the time anyway, a girls got to have treats occasionally).

I love eating out with my better half at weekends at really nice eateries and restaurants. One of my fav's is El Peurtos just off the barrage at Cardiff Bay. I just love that building, the architecture is amazing.
I love working at Rabart, our customers new and old are great. I enjoy having daily banter with them, it makes for an enjoyable working atmosphere. We have a great team here at Rabart, Merthyr Tydfil and everybody helps each other and pulls together.
My challenge at Rabart Merthyr Tydfil is to further develop the new Design Studio ensuring we continue to strive to make improvements, whilst offering our customers the very best service and outcomes.

Contact our Colour Consultant Nicola - Merthyr Tydfil at our Rabart Merthyr Tydfil store.
Davies of Bath
Felicia
Born in Africa, I have had an interest in textiles and needlework from an early age, from watching young women weaving baskets and working with beautiful colour combinations of tribal dress, so rich in proverbial meaning.

This interest led to my journey of leaving home at an early age, to follow my yearning of a career in a creative industry.

I studied Fashion Design for 6 years and loved it so much did a further 2 years; which culminated in winning the designer of the year, 2 years running for Gordon Flack-Davison Fashion Design. That was just the start for me in finding a whole world of links between Fashion Textiles and Interior Design.

The parallels between both disciplines, being so closely entwined, helped me immerse myself more in working with colour and textile for interiors. I look at colour and design as an integral part of our lives and my desire is to help others enjoy this.

`An interior is the natural projection of the soul` Coco Chanel



Contact our Colour Consultant Felicia Mienie - Davies of Bath at our Rabart Bath - Davies of Bath store.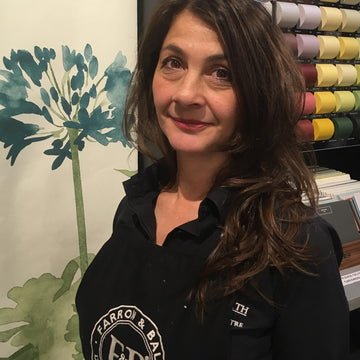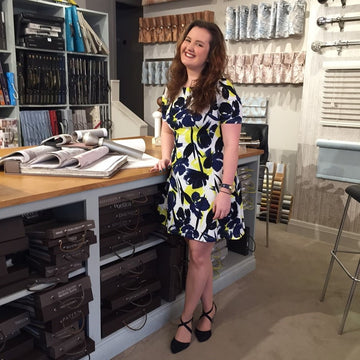 W J Gardner Cardiff
Bethan
My passion and enthusiasm for creating began at home when making my own clothes, shoes, household accessories and upcycling old furniture. I developed these skills whilst studying for my BA (Hons) Degree in Interior Textiles and Surface Pattern Design.

It is always exciting to help each customer develop their unique style using our fabulous range of wallpapers, fabrics and paints. I am particularly drawn to styling, dressing and creating the finest interior schemes with colour and texture. I would also love to help you choose the perfect soft furnishings and accessories, and our made to measure service will provide a bespoke design for your home.

My passions outside work are clothes and shoes, - shoes and more shoes! Yes, I love a good pair of heels (what girl doesn't).

Contact our Colour Consultant Bethan Williams - W J Gardner Cardiff at our Rabart Cardiff - W J Gardner store.