Rabart Cardiff - W J Gardner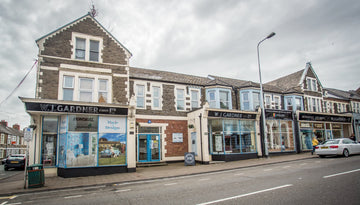 Store Details
Opening Hours
Monday to Friday: 7:00am to 5:00pm
Saturday: 8:00am to 4:00pm
Sunday: CLOSED

Contact Details
02920 227 631
About Our Store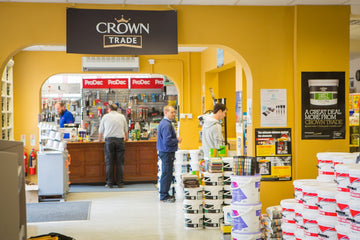 W J Gardner was acquired by Rabart Decorating Merchants Ltd in 2012 and is one of Wales' oldest decorators merchants, and has been trading for over a 100 years.

We stock most major paint brands, including designer, industrial & specialist finishes for all types of substrate, alongside an extensive range of decorating sundries and products.

We offer:

Paint Mixing and Colour
Matching Facilities
Extensive Range of Wallpapers and Wallpaper Books
Colour Advisory Service
Fabrics & Made to Measure Service.
Trained staff on hand to answer your technical questions
Free Delivery Service
And we are open to everyone.
Unlike in most major high street outlets, our staff in Cardiff will take the time to sit with customers and discuss colour schemes, fabrics and wallpapers as we understand how important it is for you to make the right choice for your home.

So we invite you to shop where the professionals shop and take advantage of our comprehensive product range, competitive pricing, friendly staff and expert advice.
"A family run business with family values excellent service and very friendly approach definitely use and buy from again.
Highly recommend for all your decorating needs 👍👍"
"The best Decorating stall in south wales, very very helpful and have great Knowledge on all the stock, paint and wallpaper plus the home styling."
"Very good. They know the difference between silk and satin, unlike me. More to the point, I didn't feel judged for my ignorance. Friendly knowledgeable staff and I'd go back."
"Very helpful staff especially Liam he pulled all the stops out for me when I started my business. Would highly recommend"
"Such a great store with a great selection of high quality products! Staff are very knowledgeable and go the extra mile! Would definitely recommend."
"The two things that stand out about shipping here are the range of products the carry - a lot of which caters for pros - and the quality of the advice.nthe staff are so helpful.
Now mic Farrow & Ball colours on site."